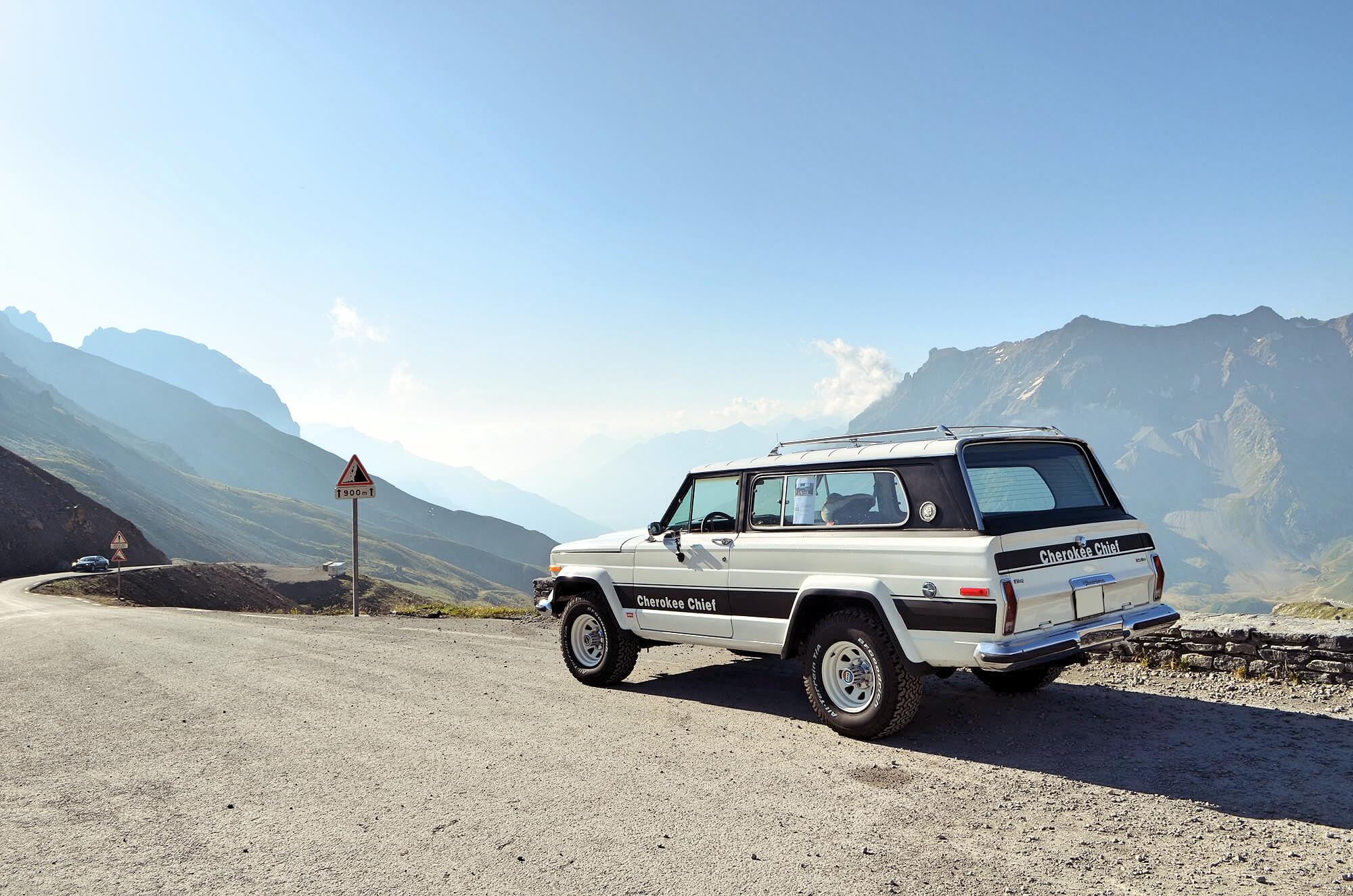 JEEP Cherokee - Shooting #2
The last shooting of my Chrysler Jeep Cherokee Chief, J-Series in the same family of Full Size Jeeps and Grand Wagoneer.
We made a road trip with my daughter and my own Jeep Cherokee Chief of 1978, departing from Switzerland in the Canton of Fribourg heading to France in the Valloire region. The Valloire region is located in the French Alps ; this trip lasted a few days and we took plenty of pictures that I share with you.
We went through Geneva, then Annecy, Grenoble and normally we would have to go through the Lautaret pass but, as the road was cut, we turned back to go through another pass in the same massif. This region is extraordinary, the landscapes are typical and the road (Great Alpine Road) was even created to highlight this heritage ; this road goes through 16 passes for 670 kilometres, beginning at Thonon les Bains (France) to finish in Nice (France).